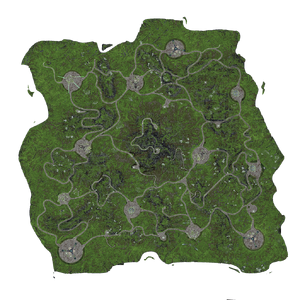 Amerish is a continent filled with with lush vegetation and beautiful landscapes.
It features nine facilities that consist of three Amp Stations, three Bio-Labs and three Tech Plants.
Amerish has more trees and rougher terrain than the other continents, and its rolling green fields and forests are routinely broken up by tall jagged rock outcroppings.
Infantry, vehicles and aircraft all do fairly well here, though uneven terrain may force ground troops to take roundabout paths to their objectives.
Capturing Amerish will give the capturing empire a 10% reduction in the cost of air vehicles for as long as Amerish is held.